1. Upon entering the seller dashboard, go to the Orders page. Select the View/Print Shipping Labels button on the specific order under the Actions menu:
2. In the pop-up modal window click Create New Shipping Label.
3. If this is your first time attempting to print a label you will be prompted to create or connect a Shippo account. Click "Create or connect account" and follow the on-screen instructions to complete this process.
4. Enter the full address you're shipping from, if it's the first time printing a shipping label. Click Validate Address on the bottom of the form.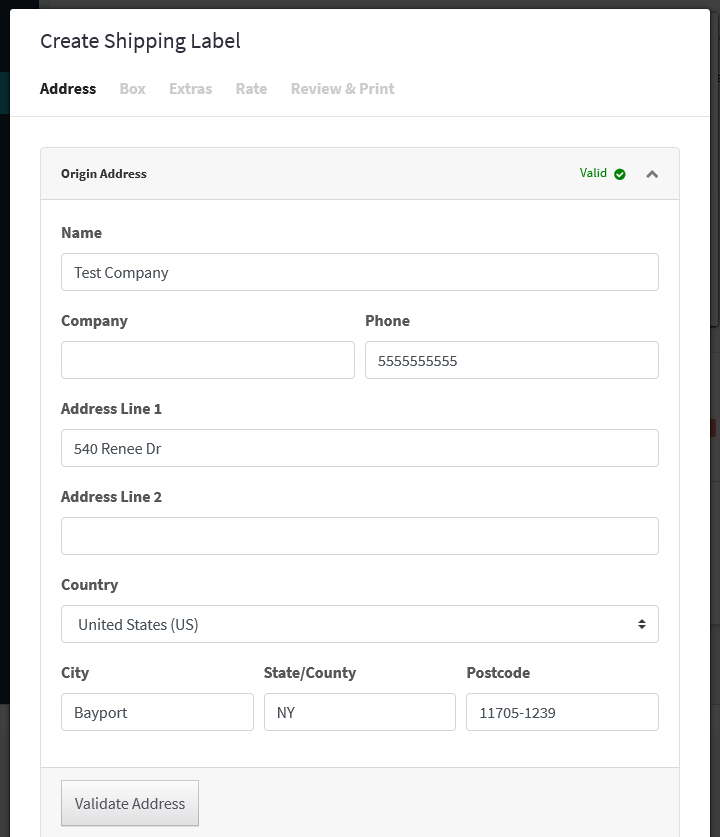 5. Enter the destination address if necessary. It should be pre-filled for you if you are printing a label for a recent order. Validate the destination address if necessary by clicking the button Validate Address.
6. On the next step, you can choose what box you will be using. If you are using a Flat Rate box, please be sure to add it to the system by following these instructions here.
Enter the weight and dimensions of the empty box you're shipping.
Enter the product(s) that you will be shipping and make sure the Weight is filled out (it should auto-populate). Click Next.
7. Optionally add extras like shipping insurance.
8. Select the desired shipping service/rate. Remember, if you would like to use USPS Flat Rate, please follow these instructions prior to printing a label.
9. Select label size format (optional).
10. Select Buy & Print print your label(s).
11. The Shipping Labels box will display the label(s) you purchased, and contains the tracking number for your shipment. The tracking number(s) will be included in the email sent to your customer when the order is marked "completed."